Our Annual year end celebration!!!
November 15, 2016
PRSA national board member Sonja Popp-Stahly, head of Global Employee Communications for Eli Lilly and Company will be joining us.
Join us to kick off the holiday season with our year ending holiday party and Toys for Tots collection drive. We will be welcoming PRSA National Board of Directors member Sonja Popp-Stahly, of Eli Lilly's Global Employee Communications team as our keynote speaker.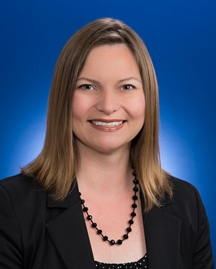 On November 15, we'll hear from Sonja Popp-Stahly, APR, of the PRSA National Board of Directors, as she addresses the evolving role of the public relations professional and current state of our profession, including where public relations and PRSA has been headed in 2016 and beyond. Join us to learn more about the national perspective and the ongoing efforts of PRSA to elevate the profession and steer the association.
Sonja Popp-Stahly, APR, works in Global Communications at Eli Lilly and Company, a global pharmaceutical company headquartered in Indianapolis. She has more than 20 years of extensive corporate communications and public relations agency experience in New York City and Indianapolis, working in health care, consumer products, professional services, education and nonprofits. A PRSA Silver Anvil award recipient, Sonja currently serves on the PRSA National Board of Directors. She previously served on the PRSA Foundation Board of Trustees, the PRSA Health Academy Executive Committee, the PRSA Hoosier Chapter Board of Directors, and as PRSSA National Professional Adviser, among other leadership roles.
Toys for Tots Collection
Every year we invite attendees at our holiday party to bring toys to donate to Toys for Tots. Bring a toy and receive a coupon good for $5 any 2017 event. Bring 3 toys and we'll give you a coupon worth $10 off a 2017 event!
Tuesday, November 15, 2016
Sheraton Suites
121 Northwest Point Boulevard
Elk Grove Village, Illinois 60007
Networking 6 pm
Dinner & Program 6:30 pm
Spouses welcome at the Member Rate!